Meet the #NoMoreBoxes Breakfast Club guests, Decatur, Georgia, USA, November 13th 2018.
[The Host of #NoMoreBoxes Breakfast Club]
CEO Mind Body & Business
Wendy Watkins, CPCC, PCC speaks about The Mind-Body-Business Approach to building a juicy, fulfilling and successful life.
This inclusive strategy focuses on a strong optimistic mindset, the all-important planning process, and fabulous self-care.
Wendy was one of the first million-dollar saleswomen for Aveda (and that's a lot of shampoo) and the author of The Joy Factor Recipe Book – A Common Sense Approach to a Delicious Life.
Wendy has coached hundreds of people to create successful, succulent lives and flourishing businesses aligned with their purpose and passions.
Wendy lives in Atlanta with her husband Matt, and their dog, Eli.
Dr Kroger has a deep interest in politics and government and is writing a book that seeks to establish a new paradigm of thought and redefine the relationship between the government and the people in order to more fully empower the people and create a more perfect union.

In his spare time, Dr Kroger reads widely on numerous subjects from alternative medicine to religion and charts his future as the President of the United States of America.
Transformation Journeys Worldwide
Gabrielle Claiborne is co-founder and managing partner of Transformation Journeys Worldwide (TJWW), a certified LGBT Business Enterprise® providing comprehensive training and consulting solutions enabling organizations to transform work environments into transgender inclusive workplace cultures. In 2018, the Atlanta Gay and Lesbian Chamber of Commerce (AGLCC) chose TJWW as their Small Business of the Year.

Gabrielle has been an out and active transwoman since 2010. She has served for 4 years on the Executive Board of Atlanta Pride, sits on the City of Atlanta's LGBTQ Advisory Board, and the National LGBT Chamber of Commerce's Transgender Inclusion Task Force. In 2015, Gabrielle was honoured as Atlanta's Best Trans Activist. In 2018, the Atlanta Gay and Lesbian Chamber of Commerce nominated her as Business Woman of the Year. Recently, Gabrielle received the 2018 Georgia Small Business Administration's LGBT Small Business Champion Award in recognition of her efforts in advancing LGBT business ownership. As well, Emory University recognized her as their 2018 PRIDE Alum of the Year for her work in the LGBTQ community.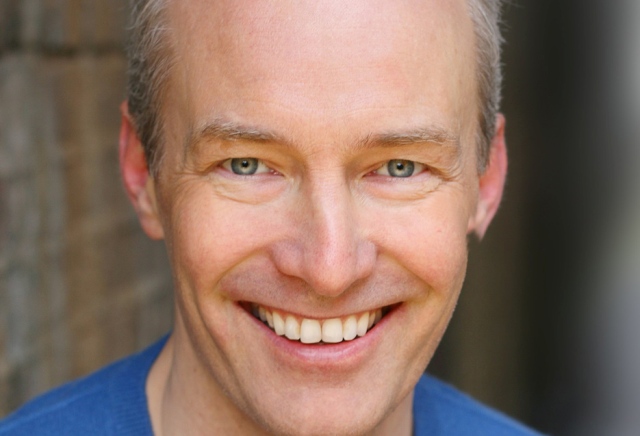 ..is an international teacher and coach best known for his transformational programmes with high achievers.
Following a fortunate career as an actor and singer he now works with private clients throughout the world, helping them break through their self-sabotage mechanisms and limiting paradigms. He is the creator of the Successful Auditions Programme for Creative High Achievers and The Little Journey of Letting Go - CD.
Personal impact clients are senior executives, high achievers in the entertainment world and professional football players.
Recently he has facilitated trainings for The Royal Academy of Music London, Fusion5 Performance Germany as well as Genzyme Europe in association with McEwan Associates.
Gido is a founding member of The Change Makers and co-founder of The Network for Transformational Leaders.
He has specialised in the high-achieving mindset and the techniques at the core of his work very often leave his clients with instant shifts in their reality.
For more information go to www.GidoSchimanski.com
CEO of GigaBark
Kashi is Co-Founder and CEO of Gigabark where she oversees the company's sales, marketing and operational initiatives.

Previously, Kashi spent time as a management consultant at Accenture where she worked in the talent and organizational performance service line for both government and Fortune 100 clients on issues such as visioning and gap analysis, cost reduction, communication plans, training, performance measurement, incentive structures and more. She also has experience in strategic planning for startups and non-profits after previously starting two successful non-profits.

Kashi is actively engaged in the Atlanta community serving on various boards over the last several years such as SuperNova South, WonderRoot, Fulton County Career & Technical Education, Amplify4Good, Georgia's WIN List, and WINGS for Kids and committees such as the Metro Atlanta Chamber's Mobility Leadership Council, ChooseATL, Atlanta Regional Commission's Innovation Committee, and Lovett School's Sustainability Committee.

Kashi is a native Atlantan. She graduated from The George Washington University with a degree in Psychology and minors in Communication and Music. She then attended Georgia Tech for graduate school in Industrial/Organizational Psychology. Kashi was selected as one of Atlanta Business Chronicle's 40 Under 40 in 2014 and as a member of the 2013 LEAD Atlanta and LaunchPad2X classes. She volunteers her time with educational initiatives for kids, mentoring and with organizations such as CARE, Acumen and others.
Executive Director at The Health Initiative
Linda Ellis has been the Executive Director of The Health Initiative since 2002. Her focus is on key issues in LGBTQ health and will discuss a variety of resources that are available to help Georgia-based providers better serve their LGBTQ patients.
The Breakfast Club will be facilitated by the co-founders of the #NoMoreBoxes Movement
CEO Five Institute United Kingdom
Nick Haines is the co-author of The Story Of Boxes, The Good, The Bad & The Ugly (out November 11.11.18), co-creator of the #NoMoreBoxes movement and member of The Change Makers.

He is the Kindness Ambassador, founder of the Five Institute and creator of The Vitality Test. He works with a diverse range of companies, individuals as well as large organisations such as the NHS, educational centres, governments and most recently the United Nations.
Founder & CEO The Change Makers
Runa is the co-author of The Story Of Boxes, The Good, The Bad & The Ugly (out November 11.11.18), co-creator of the #NoMoreBoxes movement, founder and CEO of The Change Makers. She is an internationally acclaimed personal branding specialist, author of Branding Your X Factor, and awarded multi-entrepreneur.

She was the past vice president for FKA (The Icelandic Association for Women Business Leader) and sits on the Global Advisory Boards for Enterprising Women Magazine and Impact Leadership 21 Organisation. She also holds the position to be the Ambassador for International Women in Business Organisation (IWIB) and was one of 100 women that received the TIAW World of Difference Awards 2009.

Rúna has now transformed her career and currently dedicates her work to supporting leaders to become the change they want to see in their organisation, community or country.