Meet the #NoMoreBoxes Breakfast Club guests, Icelandic Embassy, The Swedish House, Washington DC, January 22nd 2019.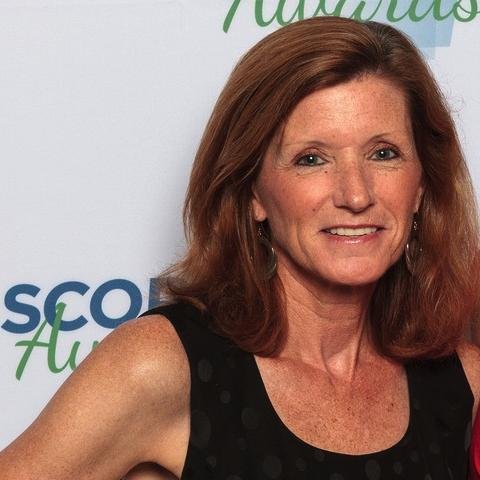 President and CEO of the Small Business Entrepreneurship Council
For nearly twenty-five years Karen Kerrigan's leadership, advocacy and training work has helped foster U.S. entrepreneurship and global small business growth. Kerrigan regularly testifies before the U.S. Congress on the key issues impacting entrepreneurs and the economy, and has been appointed to numerous federal advisory boards including the National Women's Business Council, the U.S.-Iraq Business Dialog, the U.S. Treasury's Taxpayer Advisory Panel, and the National Advisory Committee for Labor Provisions of U.S. Free Trade Agreements.
She has been called America's "entrepreneurial envoy" and "small business ambassador" for her extensive speaking, knowledge sharing and capacity-building work overseas.
Associate Policy Analyst, Migration Policy Institute
Caitlin research focuses on migration trends and on policies and practices that support the successful integration of immigrant and refugee families in North America and Europe.
Prior to joining MPI, she conducted research on European Union migration policy, including irregular migration, international protection, and border management for Bridging Europe, and worked at George Washington University's Institute for European, Russian, and Eurasian Studies. She also interned at the U.S. Department of Health and Human Services' Office of Refugee Resettlement, where she wrote a strategy paper on strengthening cooperation with other government agencies to assist resettled refugees and service providers, and provided case management support to refugees and asylum seekers at the City of Portland, Maine's Refugee Services Program.
President of MCI USA Association Solutions
and leads MCI USA's team of more than 200 professionals who focus on nonprofit management and consulting, and assesses business development and partnership opportunities that advance MCI's mission and model while supporting a culture of creating thoughtful growth and strong career pathways.
Fuller is a noted expert on nonprofit management and women's issues, and has appeared on NBC Nightly News, CBS's MarketWatch, ABC News, Fox News, NPR's Marketplace, and BBC's America. She has been quoted in The New York Times, The Washington Post, Forbes, Fortune and Newsweek, and is a featured lecturer within American University's School of Public Affairs.
Fuller has served as the chief staff executive for a number of MCI USA client organizations, including the Alliance for Women in Media, Tysons Tomorrow, and the National Association of Women Business Owners.
In 2011, Fuller received the Alice Paul Award from the Women in Politics Institute for her work advancing women's causes.
Founder of Diversify Your Default
Nick Brzezinski is an intercultural facilitator, trainer, coach, content creator, storyteller, and speaker. As the founder of Diversify Your Default, he catalyzes healthy personal and organizational growth, fosters human connection across cultures, and advances mindfulness in sports with experiential approaches. He is passionate about lifelong learning and enjoys performing comedy, while cultivating curiosity in daily being.
Co-Founder and Managing Partner of The Billion Dollar Fund for Women, a global consortium of venture funds pledged to invest in women-founded firms.
She is also a Board Member of the Global Banking Alliance for Women and on the Advisory Board for Cornerstone Capital, Mindshift Capital and Different Funds.
Ms. Porges also served as President of the North American Jury for the Cartier Women's Initiative Awards and as the former Senior Advisor, Global Entrepreneurship Program (GEP) at the U.S. State Department, a program she expanded to almost 150 countries, under Secretary Hillary Clinton.
CEO of the LeGrand Group, LLC
Ron LeGrand is a consultant and an attorney, licensed to practice law in Pennsylvania and the District of Columbia.
Prior to launching his consulting firm, Ron served as Vice President for Public Policy with the National Network to End Domestic Violence (NNEDV) where he led that organization's national policy agenda. In collaboration with other organizations, he successfully advocated for the passage of the Justice For All Reauthorization Act of 2016, as well as for legislation in which annual appropriations were either maintained at current levels or modestly increased in efforts to enhance safety and economic empowerment for victims and survivors of domestic violence.
Counsellor, Embassy of Iceland in Washington DC
Mrs Johannsdottir holds a BA and Master of Law degree from the University of Iceland, LL.M degree in European Law from Stockholm University and LL.M degree in Competition Law from King´s College, London.
She has served as Counsellor in the Embassy of Iceland in Washington DC since August 2018 covering economy and trade, communication, culture, science, development aid, human rights, environmental protection, politics and international organisations. Prior to her posting in Washington, Mrs Johannsdottir served as First Secretary in the Directorate for External Trade and Economic Affairs of the Ministry for Foreign Affairs of Iceland, where she was responsible for bilateral trade agreements (2016-2018).
Before joining the Icelandic Foreign Service Mrs Johannsdottir worked as an EU lawyer for the Swedish Competition Authority in Stockholm and for the European Commission in Brussels, as well as being a guest lecturer in European Law at Stockholm University and Lund University, Sweden (2011-2016).
Founder & Chief Catalyst, FutureForward
Founder & President, Myutiq, LLC
Karen is the founder of FutureForward, a global initiative to inspire women scientists to commercialise their research and to accelerate the number of women-led firms at the cutting edge of emerging and advanced technologies. FutureForward's work is bringing together women scientists, women in STEM and women who own high-growth firms to create new paradigms of collaboration.
Through the work of FutureForward, Karen is intensely focused on the disruptive force of emerging technologies. The goal is to ensure women have leadership roles as these technologies transform business - and the world. "Deep Dives" and "FutureProofing" forums provide immersive experiences in exploring the implications, opportunities, and new business models of technologies such as Artificial Intelligence (AI), robotics, the blockchain, virtual reality, drones, and the Internet of Things (IoT).
Robin Diamond, an organisational innovator and accelerator with a speciality in public affairs and communications, has more than 20 years of experience leading issues-management programs and membership and volunteer services for foundations, regulatory and government agencies, industry associations, educational institutions and political organisations.
Her consulting firm, Robin Diamond DC, provides services that include, strategic planning & program management, stakeholder engagement, communications, and speechwriting.

Prior to her tenure as the program director for the Direct Selling Education Foundation from 1998 to 2012, she served in President Bill Clinton's Administration as a speechwriter for the U.S. Consumer Product Safety Committee Chairman Ann Brown from 1994-1996 and as director of communications for the National Women's Business Council and the U.S. Small Business Administration Office of Women's Business Ownership from 1996-1998.
Ever since she was a young child searching for identical snowflakes through her magnifying glass, Jo Ousterhout has been driven to understand how things work. A constant asker of questions, she has spent her adult life in corporate, entrepreneurial and not-for-profit endeavours. Currently, she publishes Friday Fake Factoids, the weekly newsletter on women and politics, and has recently launched Acumen8 Strategies to provide business, career and personal financial advice to women.
Curiosity has led Jo from Chicago to New York, Philadelphia, Los Angeles, London, Hong Kong, and Tokyo. Today, settled in Washington, DC, she's never been clearer on anything than she is on her belief that without women in positions of leadership, government, business and other societal organisations cannot be truly effective.
As an executive and consultant on Wall Street, as Executive Director at Dress for Success in London, and as an informal career consultant to many women, Jo worked tirelessly to create opportunities for women. Most recently, Jo has thrown her efforts wholeheartedly towards the empowerment of women in politics. A Co-Founder of Entrepreneurs for Hillary, Steering Committee member of the Women's Leadership Forum, and an early member of the Electing Women Alliance, she has motivated donors and volunteers with her straight talk and clear vision to raise funds and engage women for a variety of candidates and organisations whose work has helped diversify the political landscape.
Jo adds activist to a long list of career-defining roles including executive, consultant, and entrepreneur. She pioneered one of the first trading desks in the loan syndications business, broke into e-commerce as CEO of Yahoo!'s 'Best of the Web' retailer for high-end chocolates, and then co-founded Metta Journeys, a philanthropic travel company which gave people a way to experience first-hand the impact of NGO work in formerly war torn regions.
Associate Policy Analyst with the Migration Policy Institute, where she works with the National Center on Immigrant Integration Policy on K-12 education issues affecting immigrant children and their families. She is conducting research on implementation of the Every Student Succeeds Act (ESSA) and working with a network of organizations in seven states that ensure English Learners are provided with equitable and accountable public education services.
Previously, Leslie worked for the California Legislature in various capacities, including public policy researcher, analyst, and advisor, as well as government relations and community outreach representative for various elected officials. While studying in Scotland, she consulted on a project to create a Scottish National Action Plan for Responsible Business, where she assisted with the creation of a Leadership Group of Scottish businesses and the Scottish government. Through this project she conducted research for her master's dissertation on public-private partnership best practice and how to utilize the private sector as a tool for poverty eradication.
She holds a master's degree in international development from the University of Edinburgh, and a bachelor's of arts degree in political science from California State University, Sacramento.
The Breakfast Club will be facilitated by the co-founders of the #NoMoreBoxes Movement
CEO Five Institute United Kingdom
Nick Haines is the co-author of The Story Of Boxes, The Good, The Bad & The Ugly co-creator of the #NoMoreBoxes movement and member of The Change Makers.

He is the Kindness Ambassador, founder of the Five Institute and creator of The Vitality Test. He works with a diverse range of companies, individuals as well as large organisations such as the NHS, educational centres, governments and most recently the United Nations.
Founder & CEO The Change Makers
Runa is the co-author of The Story Of Boxes, The Good, The Bad & The Ugly, co-creator of the #NoMoreBoxes movement, founder and CEO of The Change Makers.
She is an internationally acclaimed personal branding specialist, author of Branding Your X Factor, and awarded multi-entrepreneur.

She was the past vice president for FKA (The Icelandic Association for Women Business Leader) and sits on the Global Advisory Boards for Enterprising Women Magazine and Impact Leadership 21 Organisation.
She also holds the position to be the Ambassador for International Women in Business Organisation (IWIB) and was one of 100 women that received the TIAW World of Difference Awards 2009.

Rúna dedicates her work to supporting leaders to become the change they want to see in their organisation, community or country.